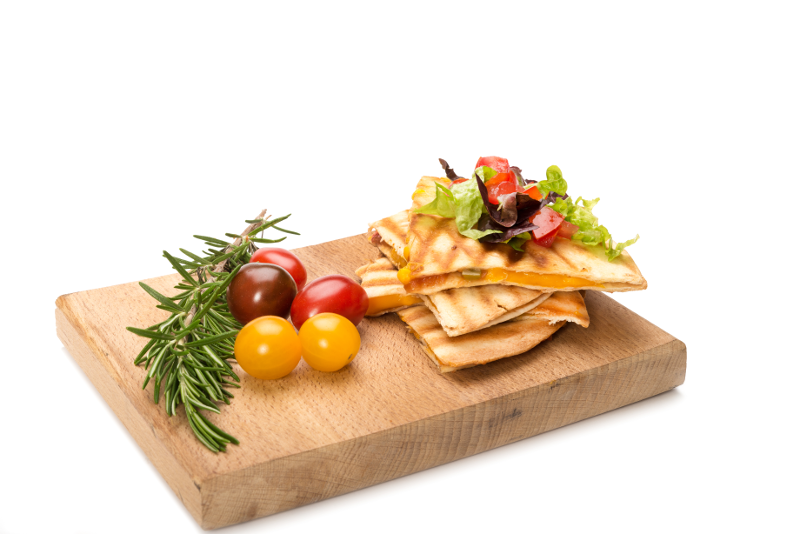 Ingredients:
8 Flour Tortillas gluten free or regular
8 slices of Vegan Cheddar Flavour
1 cup black beans
1 cup corn
3 chopped green onions
1/4 cup chopped cilantro
2 diced tomatos
1 avocado
1 tablespoon coconut oil
Used in this recipe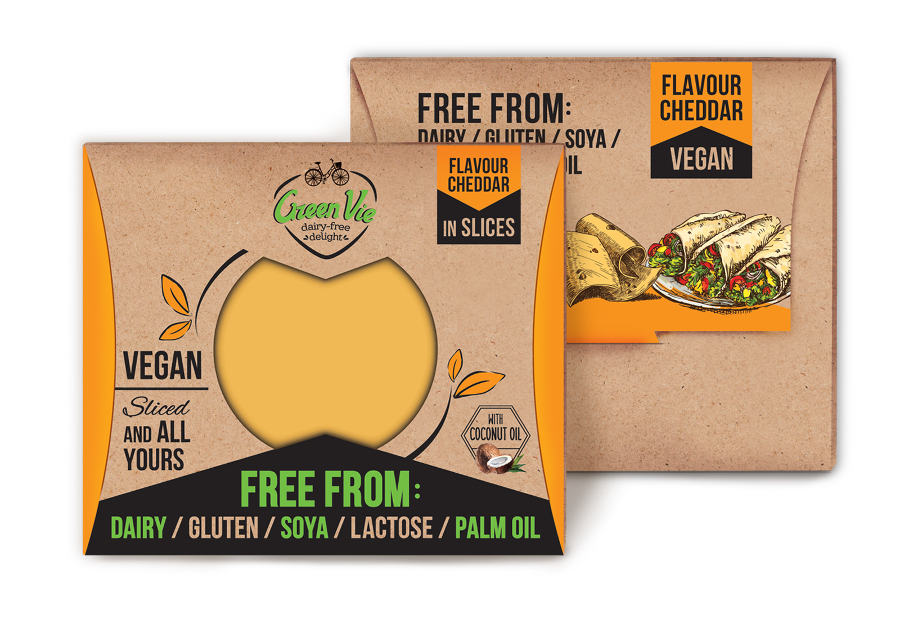 Preparation:
Step One: Toss the filling ingredients (black beans, corn, tomato, and cilantro) in a mixing bowl and set to the side. Prepare the quesadillas by laying 2 tortillas flat and coat one of them with 2 slices of GreenVie cheddar flavour. On the other tortilla, add a layer of the filling ingredients and cover with the other. Press down so that everything sticks together. Repeat for all the quesadillas.
Step Two: Heat a skillet with a drop of coconut oil and add a quesadilla. Allow the outside of the tortillas to develop a golden crust (about 4 minutes on each side). Alternatively you can put the quesadillas in a toaster.
Step Three: Slice the quesadillas and serve with a side of simple mashed avocado (or full-blown guacamole with lime juice, tomato, diced jalapeño, and cilantro).